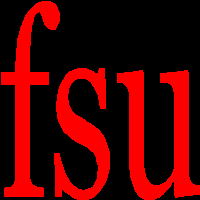 NCAA Division III Women's Soccer
in Frostburg, Maryland



Conference Champions
NCAA Tournaments
2001-2002-2003-2004-2005
2009-2012-2014
FSU Soccer Office:
301-687-4356






History Home | All-Time Varsity Roster | Media Guides | All-Time Series Results






WELCOME TO FSU WOMEN'S SOCCER HISTORY





NOTE: This section of our site is dedicated to all the women's soccer athletes that have ever worn the FSU uniform. It was born as a project that former assistant coach Jamie Olson (Smith) had done for a class. Using the links above, you'll find information about women's soccer players and teams at Frostburg State University and some photos from our archives for you to view and enjoy. We always welcome additions or corrections by contacting the women's soccer office.



Recent Alumni Profiles --

Jackie Donovan

--

Heather Fleishell

--

Tori Walter





The sport of women's soccer at Frostburg State University was elevated to varsity status in 1994 after FSU students had played soccer and represented the school as a club sport for approximately 10 years. Ray Kiddy, a well-known regional soccer coach and an FSU men's assistant, was chosen to lead the program that year with more than 10 of the former club players participating. Playing state and regional opponents, the women's soccer team had instant success and fielded winning teams in those early years. In 1997, the Allegheny Mountain Collegiate Conference (AMCC) was born with FSU as a charter member, and a more consistent schedule and the development of several rivalries followed. It was Penn State-Behrend that turned out to be a periennal AMCC contender and FSU's primary adversary in conference play. Behrend won the first 4 AMCC titles in women's soccer, often defeating FSU in the championship match, before Frostburg attained the honor in 2001 and then won 5 conference championships consecutively - defeating Behrend on 4 of those occasions. Behrend regained the title in 2006 after defeating FSU 2-1. FSU had lost only 2 conference games in four seasons from 2003 to 2006 and went undefeated in regular-season conference play allowing only one goal in both 2005 and 2006. FSU also won 1st round games in the NCAA Championship Tournament in both 2003 and 2004.




In 2009, the FSU women recaptured their final AMCC crown scoring in overtime after a tough Penn St.-Altoona team snatched the title in 2008 in a penalty kick shootout. Frostburg State began their new membership in the Capital Athletic Conference in 2010 renewing some old rivalries and beginning several new ones. FSU reached the CAC Conference Final but lost in overtime before hosting the ECAC South Final and appearing in that championship game for the 2nd time in 3 years. In 2011, FSU finally captured that ECAC South Region title winning 3 games at home in the tournament.

In 2012, FSU captured their first Conference Tournament crown since joining the CAC and earned another trip to the NCAA Tournament. At the conclusion of the 2012 season, Adria Graham was named FSU's first-ever NSCAA National All-American. After a shootout loss in 2013, the 2014 team once-again won the CAC Championship and earned another trip to the NCAA Tournament - the 8th Conference Title for FSU Women's Soccer over a 14 year period.

As a result of their conference sucess and competitive non-conference schedule, FSU has qualified for every possible conference tournament and enjoyed 15 post-season tournament appearances, 8 in the NCAA Tournament and 7 in the ECAC Regional Tournament. The team has conducted 3 foreign tours visiting Costa Rica in 2008, 2011, and 2018..

,The active players have consistenty maintained at least a 3.30 team GPA and are annual recipients of the United Soccer Coaches Team Academic Award and of the NSCAA Ethics Award. In 2019, the team achieved its highest ever team GPA (3.66) with a record 14 players earning 4.0 semester GPAs. 5 players have been named to United Soccer Coaches Scholar All-Region teams and in 2012, 2 players became Scholar All-Americans- Adria Graham and Stephanie Fazenbaker.

In 2016, the FSU Hall of Fame inducted the first-ever FSU Women's Soccer player when Karen Kotofskl (now Parisi) was enshrined in October as part of Homecoming festivities.

FSU women's soccer graduates are now successful teachers, professionals, wives and mothers, and many are still players - all across Maryland and the region.